Notice – Estonian Bar Association membership and legal practice of attorney-at-law
has been suspended in connection with commencement of work in position as
member of management board and chief legal officer of investment firm.

Education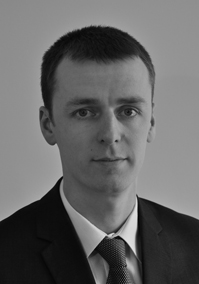 2005 – 2006 University of Amsterdam, law faculty, master's degree (LL.M.) (Cum Laude)
1998 – 2002 University of Tartu, Law Institute, bachelor's degree (B.A.)

Career

2011 – Law Firm Valter & Tiivel, partner / attorney-at-law
2008 – 2011 Law Firm Glikman & Partners, attorney-at-law
2009 – Tallinn Technical University, Law Institute, lecturer (company law, civil law)
2002 – 2008 Audit Firm Rimess, legal department, manager
2007 – 2010 Äripäev Publishing House of handbooks, editor in chief of "Company Law"

Specialisation

Litigation
Arbitration
Corporate law
Contract law
Securities law
Finance law

Languages

Estonian
English
Finnish (basic)
German (basic)
Russian (basic)

Membership

Estonian Bar Association
Estonian Lawyers Association

Jürgen Valter is the author of a many legal articles discussing problematic issues of corporate and contract law and he is also the author of chapters covering mergers and divisions of a widely used local company law handbook. In addition to practicing in the field of law he is giving company law and civil law lectures in the law faculty of a local university and also public seminars and legal events organised by business and professional organisations.